Home News
04/2021 - NEW PRODUCT
BKG after firm period of development, testing, redoing details, refining the merits; and after several proven trials at commercial subjects we proudly announce our E-sorp technology to be effectively released to all commercial clients. 
E-sorp is new desalination technology for very effective removal of ionic species from aqueous solutions that can be used in various industries like food & beverage, dairy, pharmaceutical, automotive, heat & power, chemical, metallurgy, etc. You would be surprised how beneficial and efficient E-sorp turns out to be and how greatly you benefit. 
For more information, please visit the product page or leave us a message and we will get back to you.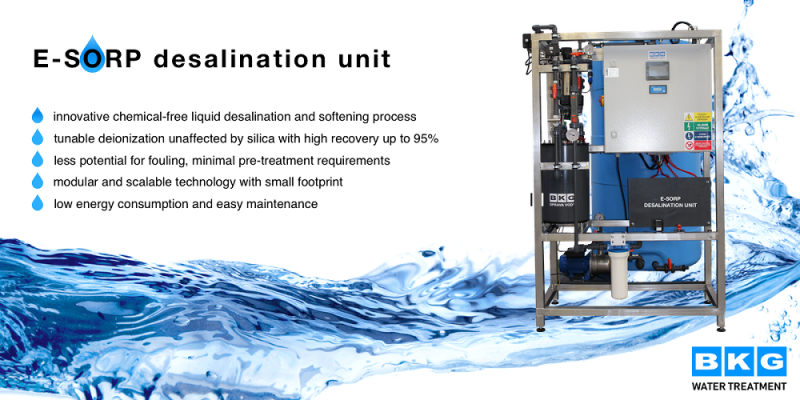 back